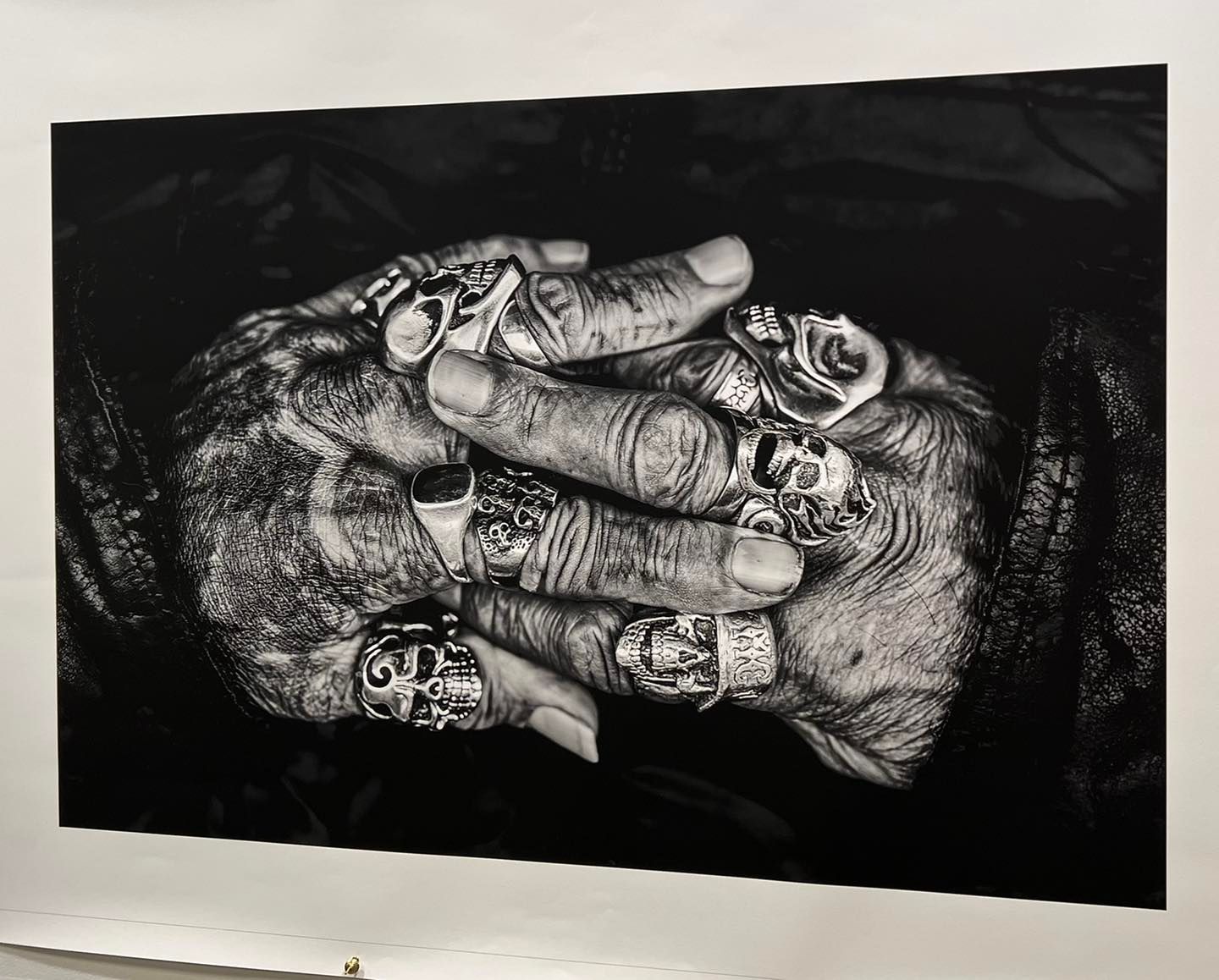 On Thursday evening, 25 August, the Friends of Pātaka Art Awards exhibition was opened and the awards presented to the winners. It was a wonderful evening for the artists, their whānau and friends, sponsors, judges, staff and Friends.
The big winner on the night was Roger Hayman who, with his evocative photograph 'Family Portrait' took out both the Open Award ($1,000) and the First Time Entry Award ($500). As Open Award winner, Roger can also take up the opportunity to be the Artist in Residence for a month, in the Education Suite at Pātaka.
The Highly Commended Award of $750 went to Jennifer Summers with 'Dwelling', a work in Indian ink on acrylic and wood. The Jane Hyder Painting Award of $750 was won by Adele Matthews with her acrylic painting 'Beyond', while Clare Matthews won the The Creativity & Promise Scholarship and a six-month Level 4 Certificate at the Learning Connexion with her mixed-media work 'Shower'.
Meryll Evans hosted the evening on behalf of the Friends', Pātaka's new Director, Ana Sciascia opened the event, then the judges talked about their approach to art, why they selected the winners and presented the awards. The Mayor of Porirua Anita Baker then declared the exhibition open and the doors to Bottle Creek Gallery were opened!
With a record 94 entries, including many first-time entrants and 15 student entrants, this exhibition is our biggest yet and runs until 30 October. All entries are available for purchase, so this is another way to support our artists. The final award at the end of October, is the Viewers' Choice Award, sponsored by Friends of Pātaka – you will find voting slips in the gallery.
This is the Friends' ninth Art Awards and is our key initiative for 2022 to foster our local community of artists. The awards were open to artists living, working and/or studying in the Porirua area who submitted an original artwork completed in the last 24 months. Past winners have gone on to great things. Many have had exhibitions and just two weeks ago our 2019 winner Emma Hercus won the National Contemporary Art Award.
Our heartfelt thanks go to…
The Awards would not be possible without the support of our sponsors, so we thank The Smith Family, Tommy's Real Estate Mana, Jane Hyder, The Learning Connexion and Leina Isno, for their ongoing support.
Thanks also go to the judges for the long and difficult task of choosing the winners: Ron Epskamp, Jane Hyder, Euon Murrel, and Jonathon Milne of the Learning Connexion.
The staff of Pātaka helped us in so many ways to make this event happen. Special mentions go to Exhibitions Officer Garry Collins and Blair Hoets for hanging/displaying so many works; Walter Moala for marketing; and Natalie Still and her front of house team for ensuring it was a great event. Ngā mihinui ki a koutou.