'Music and Memory' with Robert Oliver & friends
August 18 @ 7:30 pm

-

9:30 pm

NZST
FREE CONCERT FOR ALL-COMERS!
Trains, pots, musings, music for consort of viols and taonga pūoro – a strange, unexpected combination united in this series of concerts with readings from the 'wrertings' of artist and writer Barry Brickell.
Music from the time of Shakespeare and present-day New Zealand will be combined with readings from A Barry Brickell Reader read by poet Gregory O'Brien. Composers will include Orlando Gibbons, William Byrd, Alfonso Ferrabosco from 17th Century England, and Gillian Whitehead and Ross Harris from 21st-century New Zealand.
The consort of viols weave an enchanting fabric of beautiful sound, harmony, musical invention and immediate appeal. Taonga pūoro express in a pure way the relationship of humans to this landscape and unique environment.
"Pātaka is the first of a 15-concert tour of the North Island main trunk line," says concert-master Robert Oliver. "It's a fully funded professional tour, and all concerts are open to the public free of charge. We hope as many people as possible come and experience this wonderful concert, especially those who might not normally think this concert is for them. Who knows, it just might be!"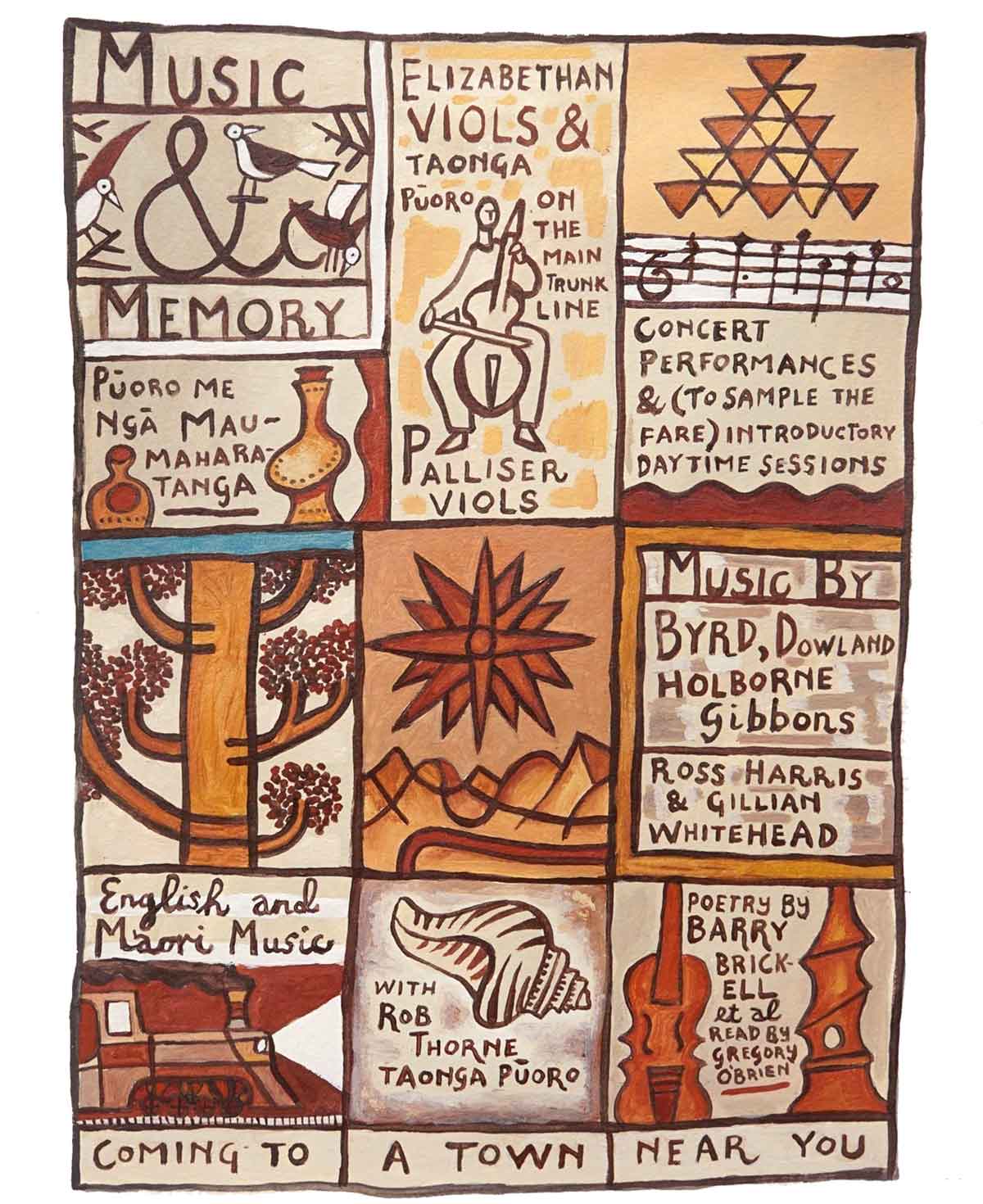 This concert is one the four concerts in the Friends of Pātaka's 2021 Winter Music Series:
25 July: The Pacific Connection
I August: Classical viola works performed by NZSM students
8 August: Gillian Boucher & Bob McNeill
18 August: 'Music and Memory' with Robert Oliver & friends – two concerts: 11am (drop-in) and 7.30pm