Sundays 2-3pm in the Helen Smith Room, Pātaka.
The eagerly anticipated Friends of Pātaka Winter Music Series for 2023 offers an eclectic mix of music to entertain throughout winter Sunday afternoons. Free to members and children, $5 for non-members.
23 July: Andrew London and Friends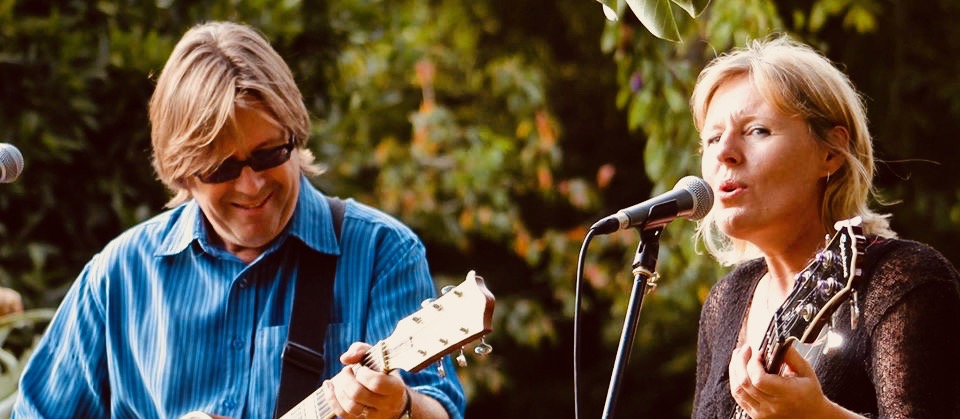 Andrew London is a well known performer, locally and nationally, and has been playing in jazz, folk, country, blues and rock bands since the late 1970s. He began writing whimsical songs about modern Kiwi culture since forming the Hot Club Sandwich trio in the late 1990s. Partner Kirsten delivers solid bass accompaniment to Andrews's songs. 
notabletours.co.nz 
andrewlondon.co.nz
30 July: Robert Ibell (cello) and Guy Donaldson (piano)
Robert was a member of the New Zealand Symphony Orchestra for 28 years. He is now a cello and double bass teacher, chamber music coach, adjudicator and freelance performer. Guy was a senior lecturer in music education at Massey until 2004, when he took leave to pursue his passion for performance and music teaching. He is active in the Manawatu as a teacher, adjudicator, piano soloist, accompanist, chamber music player and music coach. Robert and Guy will delight with a beautiful melodic winter concert
6 August :Te Kāhui Kuratea – Aotea College Kapa Haka Group
Fresh from the Secondary School Polyfest, Te Kāhui Kuatea present a varied, energetic programme of music.
13 August: The Klezmer Rebs
The fourth and last of our Winter Music Series concerts for 2023 feature the Klezmer Rebs, a world/ethnic music band performing uplifting Yiddish/Eastern European folk songs, along with Latin tangos, swing jazz, some 'tuchas-shaking' romps, and unique klezmer originals.  Saar Cohen on accordion and piano, Emma Wollum accordion, vocals and oboe, Rose O'Hara on vocals and piano, Rob Edgecombe on bass, Amanda Maclean on drums trombone and helicon, Ana Henderson on violin and David Weinstein guitar, mandolin and vocals. Now in their 21st year the Klezmer Rebs play authentic Yiddish/Jewish music of the old world expressing the joys and sorrows of life.
klezmer.co.nz